Ever since I discovered the Z Palette, my life has been much more organized. I am super OCD when it comes to my makeup, since I am a makeup artist. I strive to keep my kit clean and organized.
The Z Palette is amazing! I was able to fit 27 MAC eye shadows in one Z Palette! Taking the eye shadows out of the pots have saved me so much space! The eye shadows I had were not the pro store ones that have a magnet and go in a palette, these are the regular ones you buy at any MAC store. They come in a bulky pot and they take up a lot of space in your makeup case. I even bought a Z Palette for my personal everyday makeup. No more looking through a bag of eye shadows to find the right one.
Taking the eye shadows out of the pots is not as difficult as you may think. Just don't do what I've done in the past and try to rip them out without melting the glue first. If you do this, I will show you how to fix a broken eye shadow and properly de-pot it.
Items you will need:
1. Flat Iron (one that is not super expensive and you don't mind getting melted plastic on.)
2. Tweezers or forceps
3.Ttiny screwdriver or something else you can pry the eye shadow with
4. Hand towel ( so you don't burn your hands)
5. Somewhere to place the de-potted eye shadows on while they cool
Step 1
Place eye shadow on the bottom plate of your Flat Iron. Leave there for about a minute (until the glue holding the shadow down had melted a bit)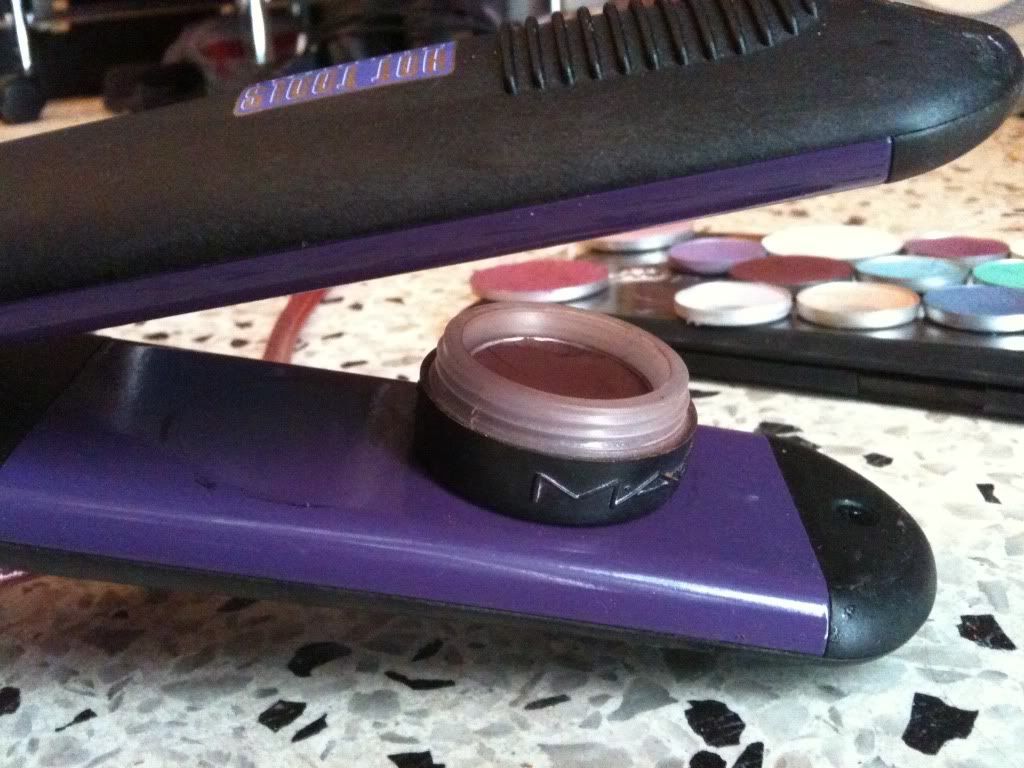 Step 2
Remove Eye shadow from Flat Iron with Forceps or tweezers ( can get a bit hot)
Step 3
Lift the eye shadow up and away from the pot with your tiny screwdriver or tweezers.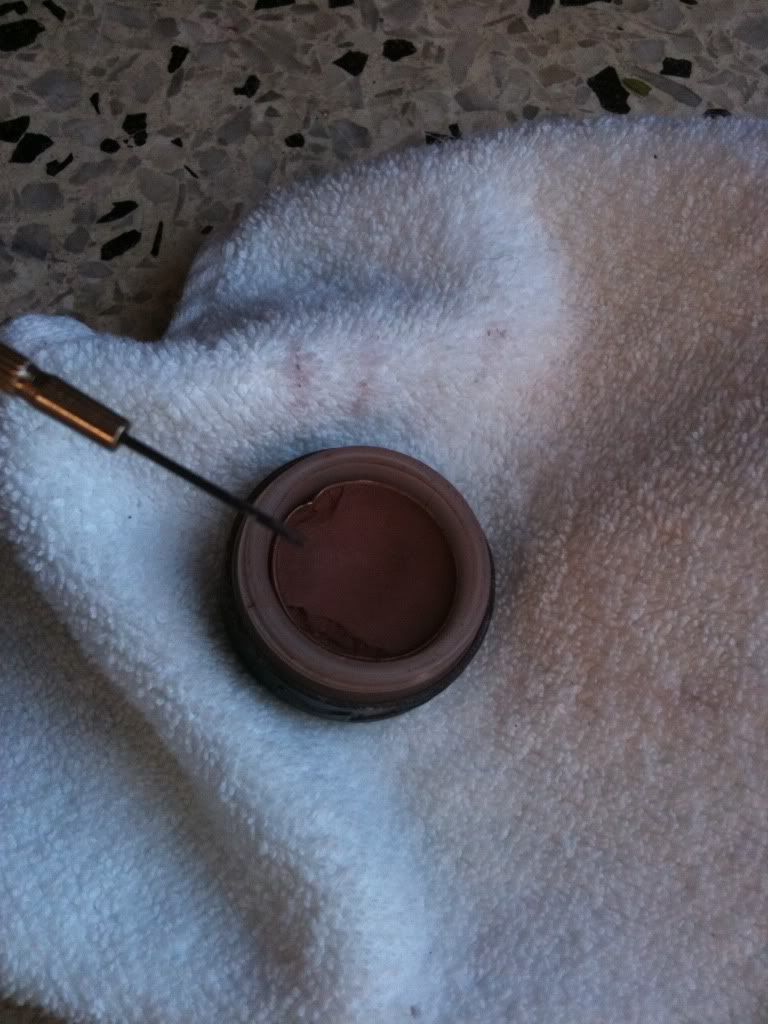 Step 4
Let cool on a safe surface
Step 5
Clean off any remaining glue from the back with Acetone or Alcohol
Step 6
Apply Magnet ( you can buy them on Z Palette website) to back of eye shadow
Step 7
Place in Z Palette and VOILA!
You can buy a Z palette at www.Zpalette.com